As your business generates more leads, your team needs to improve how they screen potential customers and convert leads into prospects. Prospecting is more important than a lead generation (although this is the important first step in building your sales pipeline), because it is not simply reaching out to any potential customer. A prospect is someone with the means and decision-making power to purchase your product or services sometimes referred to as a qualified lead. Prospects move the needle on closing sales and growing your business, so in today's digital world, no sales team will continue to use outdated methods to prospect. This article offers exciting sales prospecting tips for better sales to reach the right customers.
What is a sales prospecting?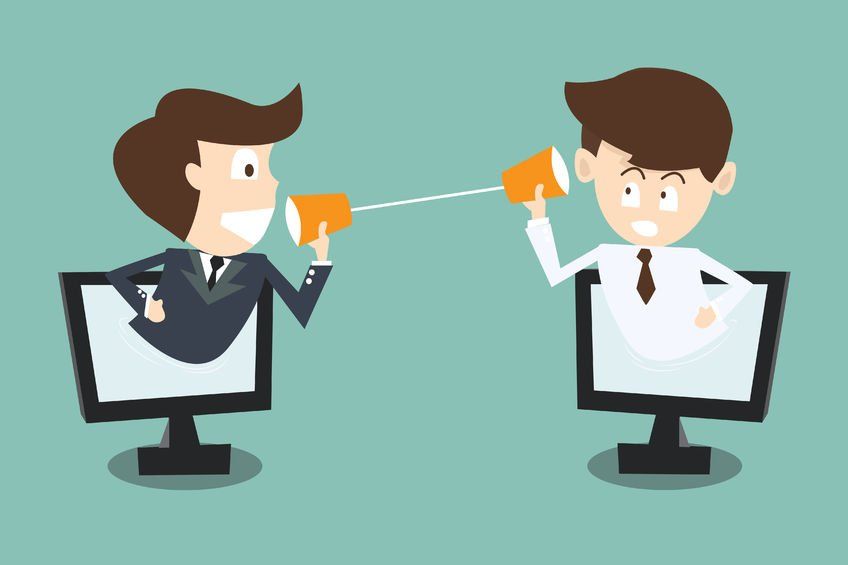 Sales prospecting is searching for customers or clients, where inside sales representatives make outbound calls from the list of contacts they have with the hope of identifying potential customers. The key is identifying the buyers who can move towards the next step in your sales process.
5 Strategies for Successful Sales Prospecting
1. Analyze your target audience
Sales prospecting consumes a lot of time. Instead of spending time on sending generic emails or calling 100 people and getting only two to three qualified leads who actually have the potential of buying your product or services, you can strategize your communication. In the generic method, the sales teams waste time by chasing the wrong customers. To overcome this problem the sales team needs to prepare a list of customer whom they want to reach and do research on the profile of those leads, including industry type, their competitors, size of business and title of the customer. It brings a great response and builds a successful sales prospecting process.
2. Build a list of the ideal candidate
Another crucial strategy to focus on sales prospecting is to determine the specifics of your ideal prospect. Many sales teams have a general idea of the demographics of their target audience, but they often don't get specific enough. To be successful, dive deeper to know more about your targeted customers and answers to their questions.
Know what products or services they are interested in.
Know if they are likely to spend with your company.
Know their schedule and availability to chat.
The challenges that they face, which can be resolved by your offerings.
Paying attention to these details builds the interest of the customers.
3. Educate and qualify your leads
In order to avoid every business's worst nightmare (dissatisfied customers), you have to do a lot of work up front.  If potential customers have not been educated on the product or service being sold, they may make a purchasing decision that they regret. Hence, you should not just aim for selling the product to the customer without determining if the product is a bad fit for the organization's needs. To avoid this, know your customer's requirement and feed them with full information about how our products or services can help them.
4. Send out the right content
Most of the customers don't tend to open and read emails. The reason is often because of the inappropriate subject lines and content. Make sure that your subject line is relevant to the content and the message is appropriate to be conveyed. Focus on your customers' pain points, show that you understand your customers, their challenges and provide the idea to be inspired and to buy your company's product.
5. Lead nurturing
In order to continue prospecting, you cannot neglect lead generation.As you expand your sales pipeline, your reps may have trouble keeping track of all their communication and promising leads may fall through the cracks. CRM tools reduce the risk of this problem and help you to know the clients or customers with whom we need to follow-up. No prospects will convert into a lead in the first interaction; some require time; some requires more interactions and follow-up. This can be done by connecting with the clients in a timely fashion with new information.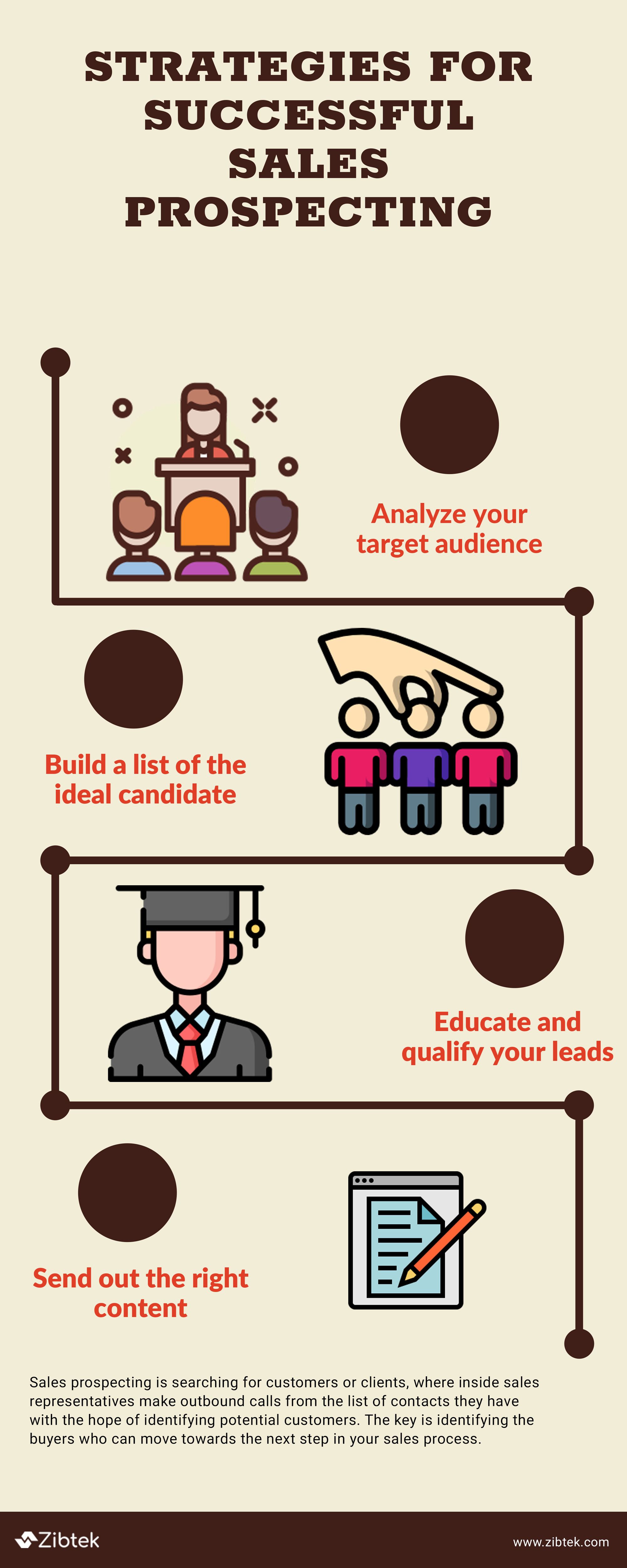 Conclusion:
By getting creative your sales prospecting can bring you results, and the above tips will be widely used by the sales team which can boost your sales prospecting.