We must first comprehend traditional CRM to understand what social CRM is. CRM is essentially a contact list at the very basic level with information about who you know, how you know them, and how you interacted with them. You classify individuals as leaders, friends, opportunities, or anything else in your CRM instrument that helps you define who that individual is and how you connect with them. But in social CRM we are just dealing with discussions and interactions with data using social networks only.

What is social CRM?
A social CRM is a customer relationship management tool that combines data from social media platforms and the CRM platform. This allows salespeople to communicate with customers through their preferred social media like Twitter, Facebook, LinkedIn.
Why is social CRM needed?
Social CRM is needed for a business to communicate with its customers using the social network of their choice either through chat, email, or phone. A social CRM system helps to gather the information or insights of the customer about the company's product and services. A good system can make excellent use of a customer's profile by disseminating different items across sales and marketing.
Social CRM is used by businesses to enhance their services and access different channels to customers. It helps the company to reach the customers by interacting with them, enables them to respond to their messages, chat with the customers, and maintain a good relationship.
CRM benefits for customer services: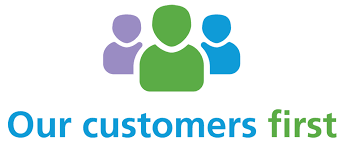 1. Social CRM quickly helps to get in touch with businesses and customers.
2. Creates a new space for the sales and marketing network for communicating with its customers.
3.  Create a fan page for your company.
4. A company can get data rapidly from customers who are interested in the company or its products.
5. Helps the business and company to follow the conversation about the products and services.
6. Receiving feedback from customers helps the company to make necessary changes that are needed and shows them where they need to improve.
7. Can react to customers immediately on their comments, attain customer issue, and build confidence with its customers.
8. Can find and reward customers who are a great source for business.
Conclusion:
The above article gives an idea of how social CRM strengthens sales and marketing in the long run for the company and its customers. Also, create a future for the social media network by engaging with new and different people and prospecting their needs and wants in real-time.