CRM tools do everything from supporting collaboration to providing predictive insights to optimize sales. A good CRM system helps you integrate marketing, customer service, and sales efforts across multiple channels while opening up tremendous opportunities for businesses to thrive.
CRM Tools
What people want from a CRM hasn't changed all that much over the last 20 years, but today's CRMs are richer in features that make supporting customers and predicting sales volumes much easier than even five years ago. Here's a look at the top 9 CRM tools that help businesses achieve consistent results.
1. Contact Management
Sometimes referred to as customer management, contact management allows you to segment and organize your contacts to better cater to them. You can also track customer interactions with your company and use collected data to improve sales and deliver exceptional customer service.
2. Lead Management
Leads are the lifeblood of your business, so it's no surprise generating leads is the sales cycle's first step. CRM software keeps all your leads in a centralized database and keeps your pipeline filled with new prospects.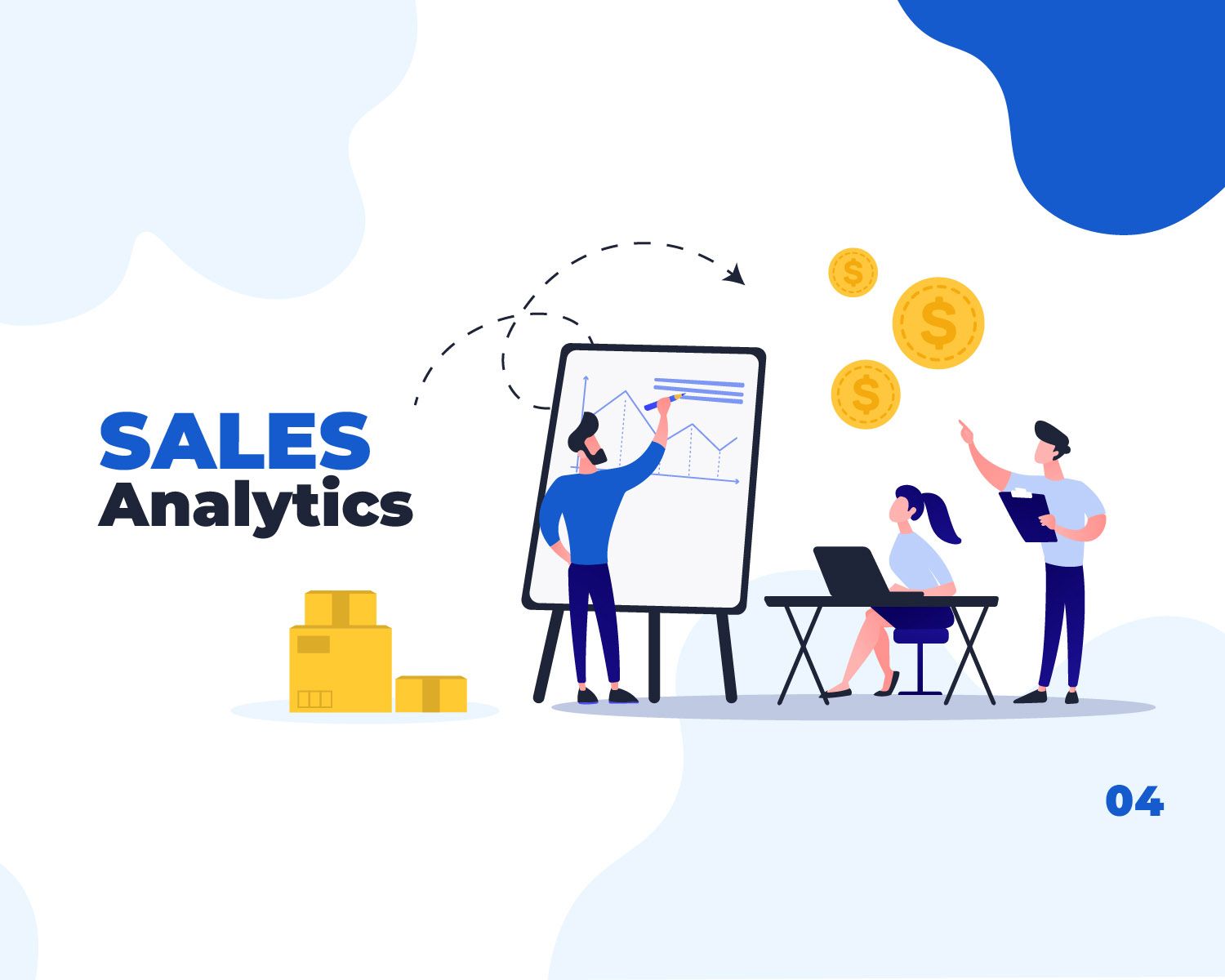 3. Sales Analytics
One of a CRM's most valuable features is the ability to gather data from multiple sources like social media, website traffic, and polls on past sales campaigns and then analyze it to create better future ones.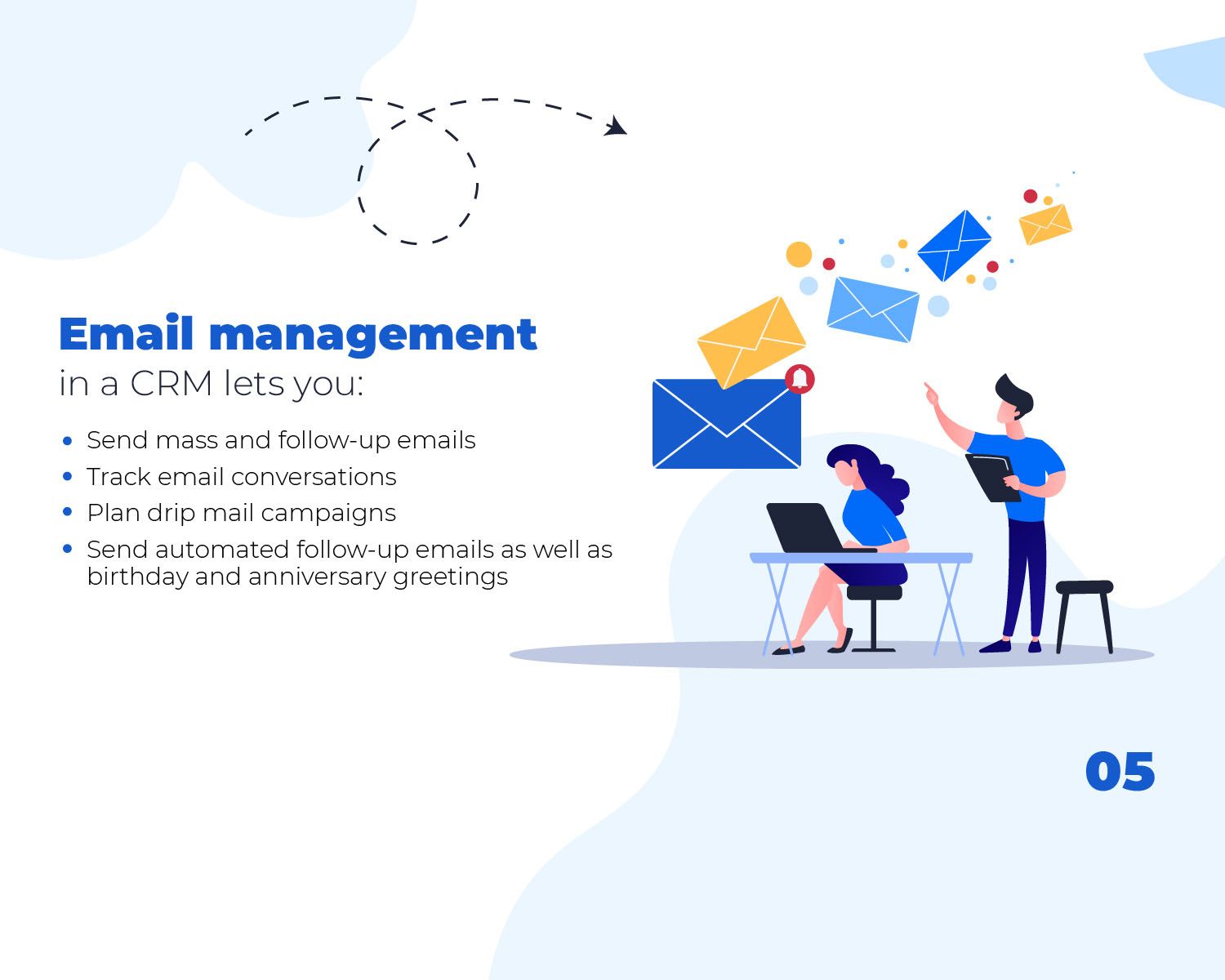 4. Email
Email and SMS are the top channels for communication. Email management in a CRM lets you:
Send mass and follow-up emails
Track email conversations
Plan drip mail campaigns
Send automated follow-up emails as well as birthday and anniversary greetings
An SMS feature lets you send personalized messages either in the moment or later in a sequence.
5. Pipeline Management
A sales pipeline helps you visualize the sales cycle and see where a particular deal is in the sales process. With CRM tools, you can then filter and sort deals to make it easier to perform bulk actions like sending emails to targeted customers.
6. Sequencing
Sequences are time-saving, automated sales follow-ups that use emails, texts, activities, and more to grow revenue and manage your workflows more efficiently.
7. Document Management
Life is easier and work is more enjoyable when everyone has access to the same information. Document management lets you collect, upload, store, and share documents in a centralized location. It keeps sales team members in the know and facilitates a consistent customer experience.
8. Workflow Automation
Boring, repetitive tasks are one of the main drivers of employee disengagement. Automating tedious actions frees up team members to complete more profitable tasks.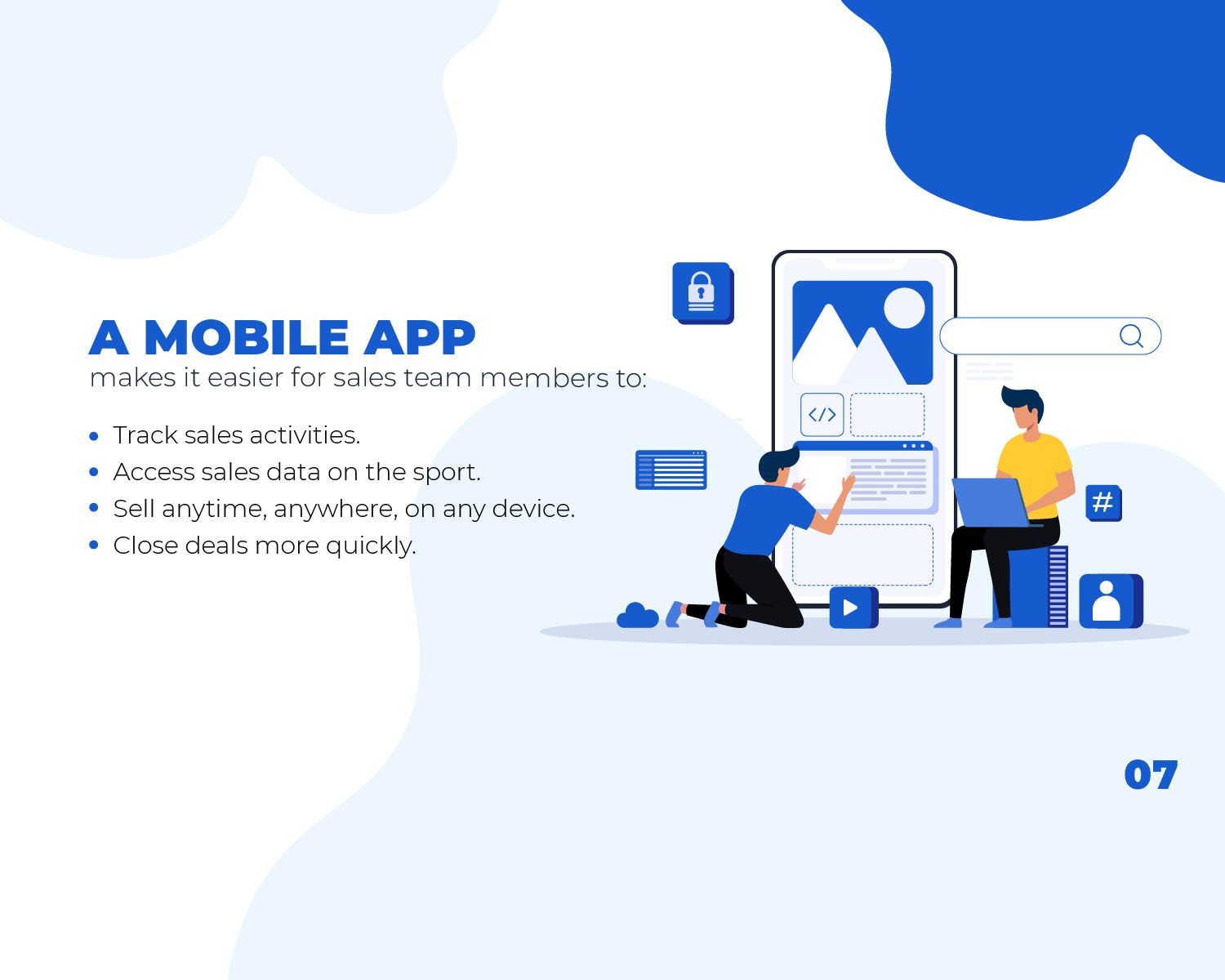 9. Mobile
Salespeople have busy schedules. They're always on the move and don't always have access to Wi-Fi. A mobile app makes it easier for sales team members to:
Track sales activities.
Access sales data on the spot.
Sell anytime, anywhere, on any device.
Consistent Sales Results with CRM Tools
The CRM market is expected to be worth $96.5 billion by 2028. The software's rapid growth is clear evidence a CRM is one of the most effective tools you can invest in to acquire and retain customers. It helps you streamline and automate processes, make smarter offers, increase sales, and more. There's simply no better way to meet your customer's needs while growing your bottom line.
OnCourse is a custom CRM designed to support your sales, marketing, and customer service functions. Easy to integrate into your existing business framework, it's a budget-friendly solution for improving seller performance and taking customer service to the next level.
Want to know more? Head here to get a deeper look at all of OnCourse's impressive features.