In order to get the most out of your CRM software, you'll need to make sure your team gets CRM training. CRM software is a valuable tool to help you streamline your business and reach your sales goals. But to make the most of your investment, you'll need to know how to use it. Since CRMs compile so much customer data, and provide so many ways to interact with it, you can't expect your team to understand it right out of the box.
Even sales reps who have used a CRM before may need some help adjusting to your new workflow or to a new type of CRM software.
Make it easy on them by hiring a professional to train your team, or paying for them to acquire a CRM certification.
CRM training helps you make the most of your sales software.
The biggest challenge to CRM implementation is user adoption. As many as a third of implementations fail because of improper setup and rollout. As CRMs add more tools and integrations to their platforms, the sheer size of a CRM can be overwhelming to new users.
This is where CRM training comes in -- with the right training, sales teams can maximize the potential of a fully-featured CRM to help them close sales calls and shorten their sales cycles.
While everyone from your CEO to your sales reps can benefit from a CRM, the tasks that each team member uses it for can be wildly different. Your sales reps will use it for everyday tasks like sales calls and lead generation, while your managers may use it to track productivity and sales performance.
Some CRMs, like OnCourse, offer customization options to ensure that the platform is perfectly suited to your team.
You can also use OnCourse with existing tools, such as Gmail and Google Calendar, to avoid any interruptions to your workflow.
From an initial training period, to ongoing coaching from experts, investing some time and money up front will save you from having to rethink your practices later.
There are several types of CRM certifications and certificates out there.
CRM training can benefit business professionals at any stage of their career. Whether this is your first sales job or you're an experienced manager, there's a certification out there that's suitable for your industry and career goals.
However, keep in mind that there's a difference between a certificate and a certification, and that the process of acquiring them is distinct.
A certificate is usually awarded based on classroom training. You can earn a certificate from a public or private school through trade, technical, or business courses, or online through an MOOC (massive online open course), such as Udemy.
You can expect these courses to cover a broad overview of topics, including customer relationship management as a philosophy and as software.
From data capture and management, to customer privacy and security, you'll develop a big-picture view of how CRM principles can be applied to your industry.
A certification is generally based on a skills assessment. For example, you can get a Microsoft certification by passing an exam, regardless of whether you learned the skills in the workplace, in a classroom, or on your own time.
You'll find certifications for specific CRM software, such as Salesforce, that are either offered by the company that produces the software or by third parties.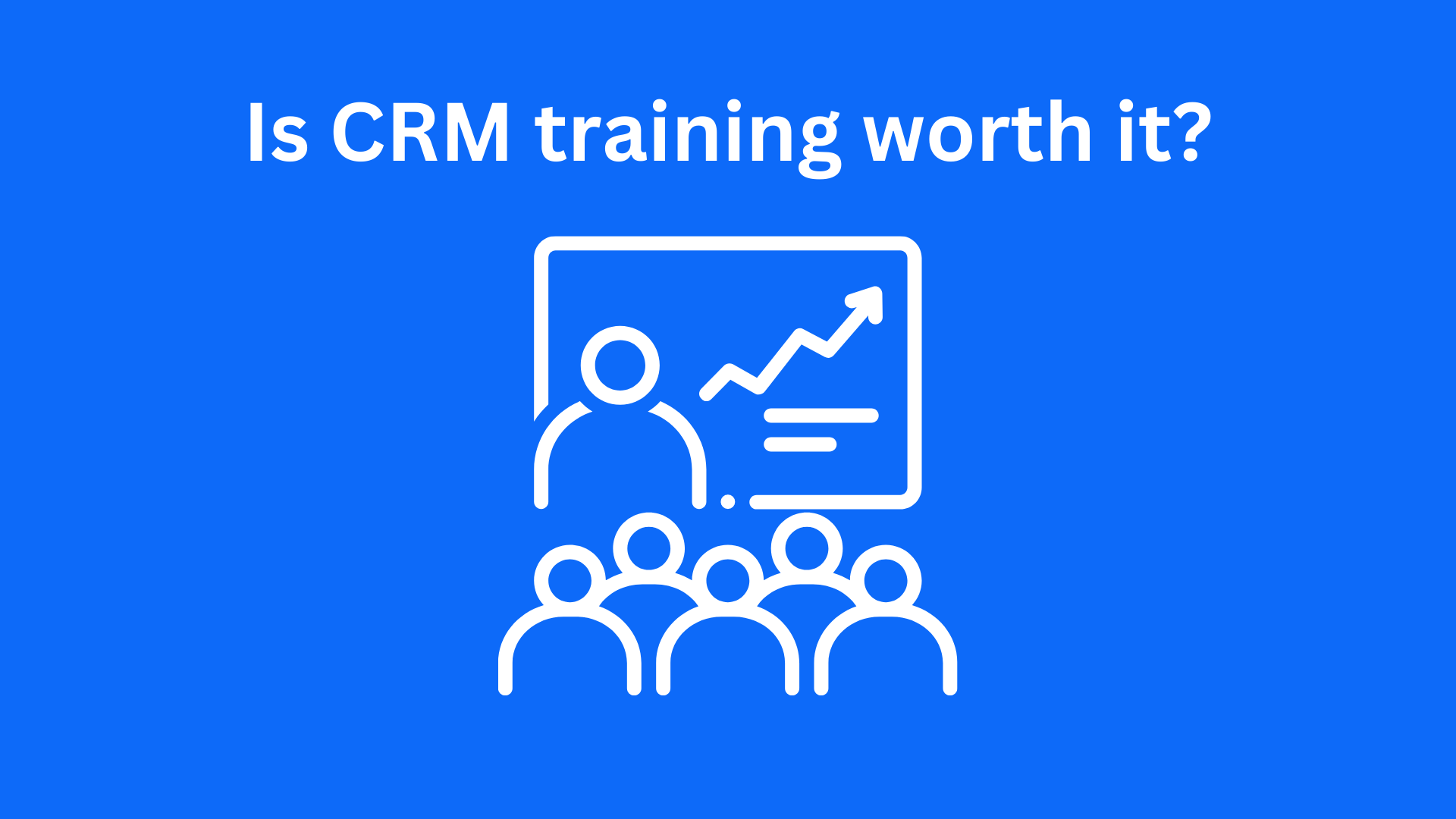 Is CRM training worth it?
If you're thinking of undertaking CRM training, you'll have to decide if you want to put in the time to get a certificate, or if you want to focus on a specific piece of software.
If your primary goal is to help your company roll out a new CRM platform, then it may make more sense to focus on a certification rather than a certificate.
But if you're looking for a job and want to stand out from other applicants in your field, having either a certificate or a certification can be valuable.
According to the nonprofit industry association CompTIA, over 90% of employers value an IT certification -- and 92% of hiring managers have one themselves.
With CRM software becoming even more indispensable -- and more complex -- CRM training will play a bigger role in the successful implementation of sales strategies.
Who gives the best CRM training?
The best CRM training for you will depend on which software you plan to be using at your company. Many CRMs offer "official" certifications focusing on their product, but some of the skills you learn will apply to other CRMs as well.
If the CRM you're using doesn't have an official certification, you can consider getting a more generic certification from a third party.
Remember, hiring managers value certifications, so even if you don't have one for the specific CRM platform they use, having an alternate certification still shows that you're capable of learning complex software and place value on learning new skills.
Here, we'll take a look at a few of the most well-known certifications you can pursue as you work to build up your experience with CRM software:
Salesforce Trailhead
Salesforce is one of the most widely-used CRM tools, and offers a robust certification program for its users. Certifications cover a variety of specialties, including Developer, Administrator, App Builder, and Marketer.
To keep your certification current, you'll have to pass the initial exam and then take a yearly exam to demonstrate that you're on top of the latest product updates.
Costs range from $200 for an initial exam, up to $6000 for a Technical Architect exam. Some companies choose to sponsor their employees' certifications to keep them up to date, which may be worth it if the certification is of high value to you.
Employees with a Salesforce certification can expect to earn a higher salary as well.
How do you go about getting a Salesforce certification? You have several options at the Trailhead Academy, which offers in-person and online training around the world.
There are dozens of authorized training providers in a range of countries, making it easy to level up your skills no matter where you are.
You don't need to take a course in order to become certified, but that learning process is partly how you'll develop -- and demonstrate -- your CRM skills.
You can also earn points and badges showing your expertise in specific areas.
If you aren't ready to invest in an official Salesforce certification, a cheaper option is to enroll in an online course on Udemy, such as Product Management 101.
These courses are sometimes offered for as little as $10, making this an affordable way to introduce your employees to CRM basics or to brush up on specific skills.
However, no course can serve as a replacement for training on the specific CRM that you plan to roll out. While Salesforce training can provide some general skills, these aren't one-size-fits-all courses that apply to any CRM.
Hubspot Academy
The Hubspot Academy is another option for accessing CRM training materials -- for free -- although the certifications you can earn here extend beyond just CRMs.
From courses in Inbound Sales, Social Media, and Email Marketing, this is a resource for leveling up your skills in a variety of areas.
You'll find straightforward tutorials in sales and customer service, to courses on Artificial Intelligence and Machine Learning in Marketing.
The course descriptions show you the number of lessons and expected completion time up-front, so you can decide how much time you want to spend on a given subject.
Once you've completed a course, you can add a badge to your LinkedIn profile, which shows off your certification to potential employers.
What's useful about Hubspot Academy is that many of the courses are general enough to apply to any CRM, and they cover other aspects of sales and marketing as well.
So you can use these courses to address any weak spots in your sales team, or to keep up-to-date on the latest inbound marketing strategies.
Some companies use them to train new employees as part of the orientation process, and Northeastern University even accepts them as transfer credits!
While it may not provide the same name recognition as a Salesforce certification, the Hubspot Academy can help your team roll out a new CRM on a budget.
The only thing to keep in mind is that the courses focus more on inbound sales, rather than outbound sales or customer support. So, you may still need additional training to get the most use out of your CRM.
Zendesk Certification
Another option to train your team on a widely-used piece of software is with a Zendesk certification. They offer credentials for Support Administrators, App Developers, and more, making this an especially useful certification for sales and support teams.
Unlike Hubspot and Salesforce, which offer a range of certification options, the process for Zendesk is pretty straightforward.
Courses can be found online and cost around $250 each. They focus on specific tasks in the Zendesk workflow, including event-based triggers and automations.
Once you're ready to take the exam, you can sign up to take it in-person at a Kryterion testing center, or online in a proctored setting.
The Support Administrator exam costs $350 and contains 78 multiple choice questions. You'll have 105 minutes and need to get 65% correct in order to pass.
To retain your certification, you'll have to take it again every two years.
While Zendesk does offer sales software, it's primarily known as a support CRM, and this is what the Zendesk Certification highlights.
As with Hubspot Academy, you can display a badge on your LinkedIn profile. Having a Zendesk Certification will position you to succeed as a support administrator, and you'll know how to set up and manage Zendesk software for your team.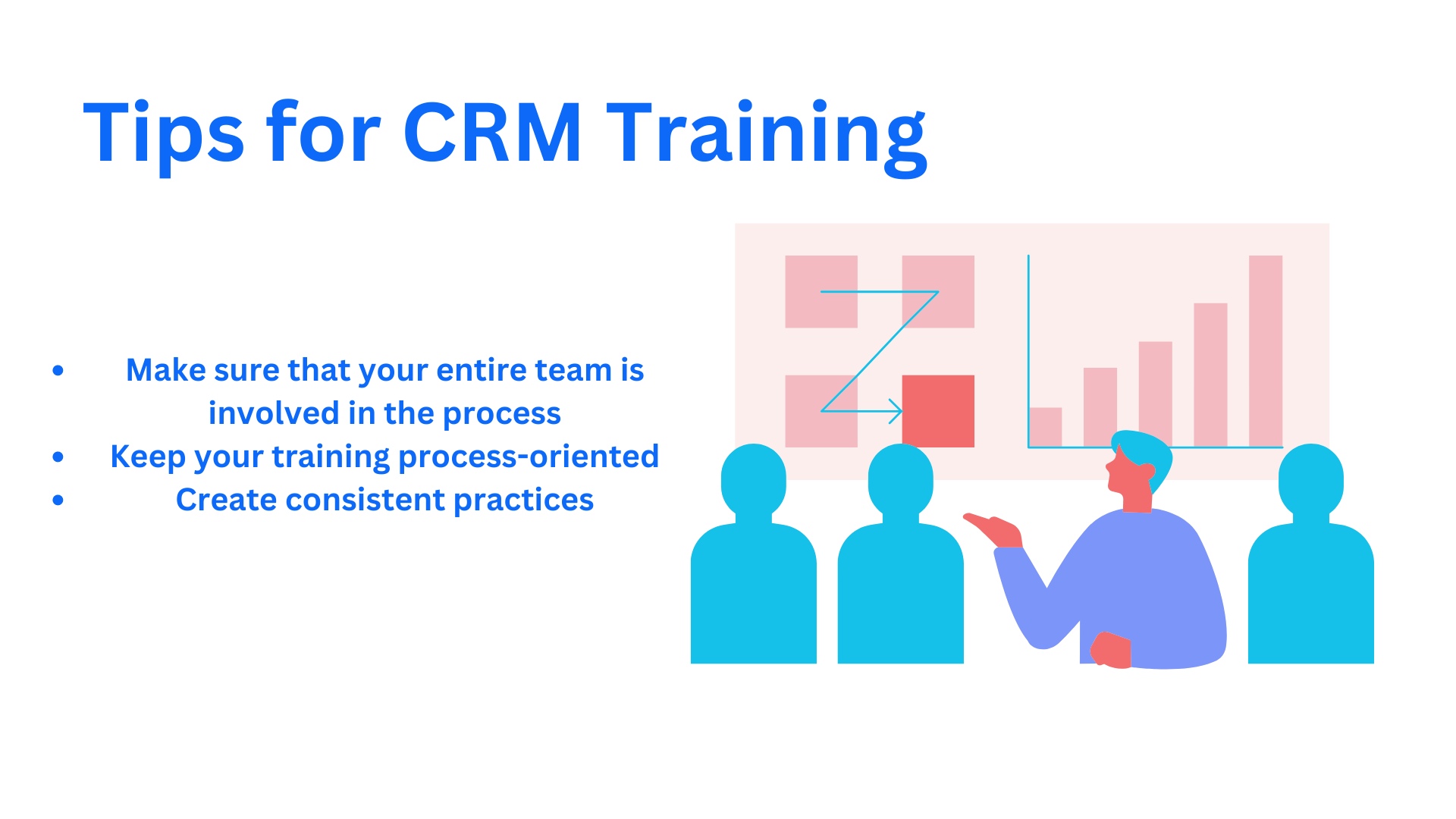 Here are some quick CRM training tips for your staff.
Now that you understand the training process for three major CRM certifications, what are some easy ways that you can streamline the onboarding process for your staff?
Everyone from your top CEO to your newest team members should be encouraged to start using the new software.
If even a single team holds out and continues to use a previous system, then you won't have the critical mass you need to get everyone on board.
Second, keep your training process-oriented.
A successful CRM training should be tailored to each of your teams. What do they need to know in order to implement the software, and how can it improve their workflow?
Once they've learned the basics of the new system, and are using it consistently, they'll be in a better position to branch out and learn additional uses of the software.
Three, create consistent practices.
A big part of any CRM rollout is data entry. Whether you use a data migration service or you input customer data manually, create a set of guidelines that users can follow, and stick to them.
A CRM with mismatched data and duplicate records will be harder to sort through, and will discourage your team from adopting the new system at all.
If you use the OnCourse CRM, you can use the Data Migration Service to scrub your records and catch duplicate data even before it enters the system.
How OnCourse Can Help
Whichever CRM you choose, ask their representatives what training they recommend. After all, they know their software best, and they may offer in-house training or be able to send a team member to your workplace to help on-board your team.
Here are OnCourse, we're available at every step of the way, to help you customize your CRM, migrate your data, and navigate the onboarding process.
Reach out to OnCourse today to request a demo from one of our team members!