Targeted sales campaigns are one of the most effective ways to reach a broad range of customers in one foul swoop. A well-executed campaign can go a long way toward boosting your company's bottom line and growing your business in the long run. While running a campaign used to be tedious, time-consuming, and labor-intensive endeavor, times have changed. There are now a multitude of sales software tools available to any company that's ready to take that step.
Businesses that are just starting out may not think about or even have the resources to invest in a CRM initially. It's vital for the continued growth of a business that all of its sales data is centralized and always a few clicks away for anyone in the company that may need access to it. This ensures that quick business decisions can be made easily without needing to juggle through a mountain of spreadsheets or endless email archives.
What's more, you can choose which tool is best for your company's needs based on the software's strengths and weaknesses. No sales software tool is developed in a vacuum. They were all created in order to fill a need in the marketplace. Some work best for smaller tasks, while others aim for those large multinational campaigns. A select few, though, have managed to fit into that sweet spot where they can serve the needs of large corporations, small family businesses, and everything in between.
What follows is a list of 8 sales software tools that can help your company get the most traction from your campaigns. While this list may not incorporate every worthwhile sales software tool available, it highlights some of the very best, and gives background on the greatest strengths of each.

Speaking of "sweet spots", OnCourse is one of the aforementioned sales software tools that can help your campaigns be effective regardless of your company's size and scope. OnCourse offers a host of different tools for catering your campaign to your company's specific needs. As one of the most adaptable sales platforms on the market, OnCourse works great for almost any industry, because of its focus on tried and true universal sales principles.
While a lot of other sales software tools concentrate their efforts on serving a specific market niche, such as retail, real estate, or food service, OnCourse was designed to be all things to all people. This holistic approach to sales software has made OnCourse a popular choice for those looking to take their sales campaigns to the next level.
As a full-featured CRM, OnCourse is highly customizable for maximum impact in your specific industry. From lead scoring and automated drip campaigns, to integration with tools like Google Calendar and Gmail, OnCourse is a full-service sales software tool that won't leave you wanting for anything. The integrated set of tools that OnCourse offers help increase team productivity and kick your sales efforts up a notch with enhanced automation.
As if the user experience weren't already easy enough, OnCourse also offers a data migration service to ensure that any company that comes on board does so as smoothly as possible. It even scrubs the data to ensure that there are no duplicates so that the team can hit the ground running. Simply stated, OnCourse is the best all-around sales software tool for streamlining your campaigns.
Katana

Unlike OnCourse, Katana is specifically targeted toward small to medium-sized businesses. It's a cloud-based system that also contains a robust manufacturing component as well. Katana also works well with a number of other ecommerce software systems, like WooCommerce, Shopify, and others. Finally, it has easy-to-use scheduling and inventory interfaces that make keeping track of your company's sales a joy.
Freshsales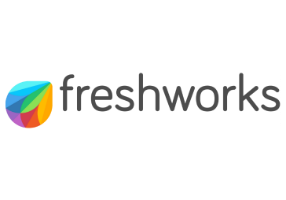 Freshsales is one of the top sales software tools for tracking your customers' online behavior and using it to your benefit. It tracks and scores potential customers' interactions with different web pages, and gives that information back to you in the form of actionable leads. Freshsales also offers a complete view of your potential and current customers, allowing you a deeper understanding of what they may need or want from your company.
One of the most convenient aspects of Freshsales is that it offers a multi-tiered service and payment structure, so you can design the program that works best for your company's needs. With each increase in monthly fees, come additional services and features to help you connect with your customer base as you see fit.
Pipeliner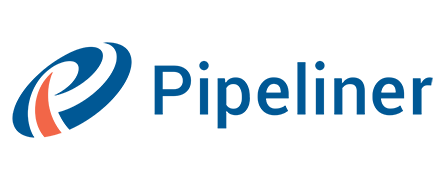 The aptly named Piperliner software offers you a way to follow your customers through all of their interactions with your company. This is a highly useful, and uncomplicated, way to understand your client base. The data tracking and customer profile functionalities allow you to see trends and patterns in your customer population and adjust your approach accordingly.
While Pipeliner is a helpful tool for smaller businesses, it may not offer the complex functionality required by larger organizations. That being said, it's a good starter software tool for those who want to work on customer sales and loyalty improvement in the short term.
EngageBay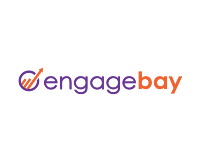 EngageBay is one of the most complete sales and marketing software packages available to companies of any size. Pipeline management, scheduling, and contact tracking are just a few of the many tools at your disposal through the EngageBay interface.
Not only is Engagebay a good all-around option for your sales, marketing, and customer management needs, but it's also one of the most affordable options for the amount of value received. As if all of that weren't enough, you also have access to feedback forms and ticketing, to ensure that you're getting the most out of your customer relations interactions.
Pipedrive

Pipedrive has been developed with the activity-based selling methodology in mind. It's a web-based CRM and pipeline management solution that businesses can use to keep track of their sales activities. Its primary view presents you with a clean visual interface, offering a "big picture" view of your entire sales process so that you can keep things organized and take action where necessary.
It offers some robust tools for sales reporting and forecasting so that you're always up to speed with how your business has done so far and what it needs to do in the future in order to hit its targets. It also features full support for Google Apps and Drive, email integration, and data import. Its mobile apps enable you to access your sales pipeline on the fly so that you're always prepared to seize new sales opportunities.
Sapaad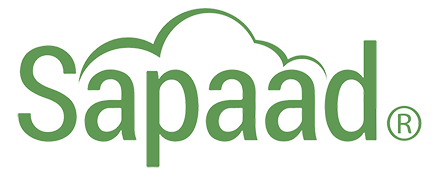 Sapaad has been developed from the ground up for food businesses. So whether you're running a full-service restaurant, a casual cafe or just a take-out and delivery joint, Sapaad offers a point-of-sale and CRM solution that's built specifically for your industry.
It can actually do a lot more for your food business. Sapaad suite of features include inventory and delivery management, back-office administration, and a kitchen display system with advanced reporting.
Multi-location management is one of its best features, allowing you to keep an eye on multiple locations of your business from one screen and easily make menu changes for all locations.
Its scalable, pay-as-you-go pricing model is great for small businesses and multi-chain restaurants alike. Since it's cloud-based, there's no complex setup involved. All that you need is an internet connection and a browser to access a full-fledged CRM for your restaurant business in mere minutes after you sign up online.
What if there's no internet? Sapaad has an "Offline Mode" which ensures that your business can continue to work as usual even if there's no internet available.
The powerful and customisable dashboard provides detailed reports that offer deep insights into every aspect of the business. This allows you to keep a close eye on sales trends, staff performance and the overall quality of operations at any time and from any device that has an internet browser.
Phoneburner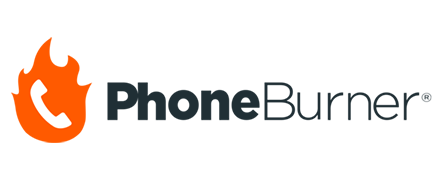 The Pareto Principle has long been considered as a rule of thumb in business. Often referred to as the 80/20 rule, it stipulates that a fraction of your customer base is going to account for the bulk of your profits from sales prospecting.
What this essentially means for your outbound sales team is something they're already well aware of: They need to reach out to as many leads as possible to win customers that will give you the most business in the long-term. That's precisely what Phoneburner helps streamline.
PhoneBurner is a cloud-based power dialer that can allow your outbound sales team to reach up to 4x more leads. Your team can log into the cloud-based software from anywhere and connect to the dialing platform using any phone or VOIP softphone.
The software streamlines most time-consuming tasks like email, workflows and voicemail so that your sales team can spend more time talking to prospects and closing deals.
The integrated CRM allows you to build a more engaged sales pipeline with robust features like intelligent lead filtering, dynamically generating call lists, and automatic lead distribution to sales reps. PhoneBurner can help your team reach 60-80 leads per hour due to its automated workflows.
Get the sales software you need.
Nothing throws sales reps off balance more than manual data entry. You want them spending the most amount of time reaching out to leads because that's what will bring in business, not the countless hours they spend filling in spreadsheets or digging through their emails for a prospect's contact information.
This is why it's so important for businesses to invest in sales software. It automates many of the repetitive tasks and provides a holistic view of the sales pipeline so that you can quickly see where most deals tend to collapse and then take the necessary steps to prevent that from happening in the future.
The best part is that it's not just the sales team that benefits from your business having a CRM solution. This centralization of data also greatly helps the marketing and customer support teams.
They can utilize the information on customers' purchase patterns to identify opportunities that allow the sales reps to deliver a more personalized experience to customers. This helps with customer retention and allows your business to maximize its revenues from a single customer.