Sales email templates can really help contribute to a solid email strategy, which having a good email strategy can be one of the most effective ways to generate leads and land new customers. But with so many things competing for attention in your recipient's inbox, it's not always obvious which strategies lead to the most sales.
For best results, use one of these sales email templates to form the basis of your email campaign and tailor it to your customers.
Sales email templates make your job easier.
Sales reps don't have time to compose hundreds of new emails each day -- especially when most of them don't even get opened. What they do have time for is to start with a tried-and-true template and turn it into something of their own.
Email templates allow you to save time, compare the response rates of different types of emails, and re-use the subject lines and CTAs that work best.
From short emails that grab your recipient's attention, to longer emails intended to start an ongoing conversation, you can find a template for every situation.
The most effective templates include a catchy subject line, a unique value proposition or social proof, and a call-to-action that your recipient can engage with right away.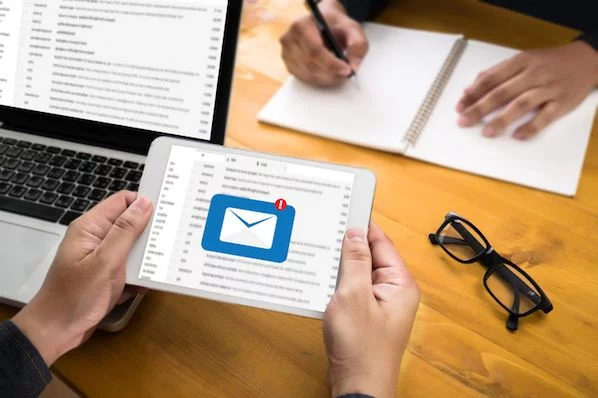 Here are 20 sales email templates that can help you streamline your outreach.
1) Ask for permission
Some recipients find sales emails to be pushy and demanding. That's why this template puts the ball in their court. Instead of sending out a sales pitch that will go right to their trash bin, ask permission to follow-up before sending a lengthier reply.
"Hi [Recipient],
I have some ideas on how [X product] would be a great way to increase sales at your company. Would you mind if I sent you some info about it?
2) Offer congratulations
This strategy works best for B2B sales or other campaigns in which you're sending out a highly personalized message. In this case, your goal is simply to start a conversation with a prospect by congratulating them on a personal or professional success.
"Hi [Recipient],
I saw your name in last week's newspaper and wanted to congratulate you on your upcoming book deal. I can't wait to learn more about your approach as Head of Sales at a successful Fortune 500 company.
Please keep me in mind if you have any advance copies available!
3) Provide value
More and more companies are turning to content marketing, which refers to the practice of creating useful content, such as blog posts or videos, to attract customers. Instead of making a sales pitch, send one of your most relevant resources to your prospect.
"Hi [Recipient],
I saw your recent tweet asking for resources on how other companies go about handling [x problem]. That's exactly what our product was designed to solve!
I've attached a few links to our blog posts and how-to videos explaining how it all works. I'm happy to jump on a call if you want a more personalized tutorial!
4) Use the AIDA approach
The AIDA approach refers to four keys that can be used in any kind of advertising, from print to email: Attention, Interest, Desire, Action. Start with an attention-grabbing intro or subject line, interest them with specific benefits, and close with a CTA.
"Hi [Recipient],
What if you could reduce your overhead costs by $10 to $15 million?
Our software makes it easy for employees to transition to telecommuting without any impact on your team's productivity.
We've recently rolled out our system at [X company] and saved them up to $15 million in expenses over the calendar year.
Is this the kind of change that would interest you? Let's schedule a phone call during business hours tomorrow to crunch the numbers for your company.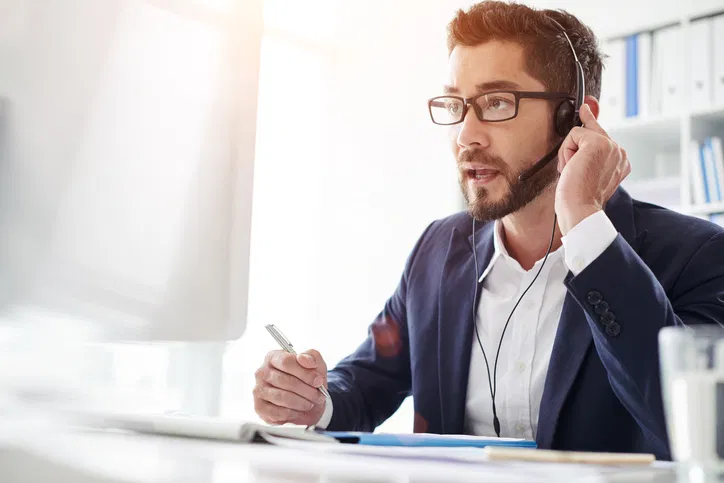 5) Contact free trial users
Customers that are using your product already are great prospects for a sales email. All you have to do is interest them in upgrading to the premium version of your product.
"Hi [Recipient],
I'm an Account Specialist at [x company]. I notice you've been using our product for a while now, but you've reached the maximum number of users for our free account. If you're thinking about adding more, how about we have a quick chat about which premium account is right for your team?
6) Ask for help
If you can't find a way to offer help or provide value to your prospect, try asking them for help instead. Often, this can take the form of a request to be put in touch with someone at their company to discuss a specific product or pain point. For example:
"Hi [Recipient],
I'm a product specialist at [x company] and we're rolling out a new tool that helps businesses do [x]. Would anyone at your team be interested in discussing some of your pain points so we know what to include in our next release?
7) CC your CEO
Are you worried that your prospect is not going to take you seriously because you aren't "important enough" at your company? Get your CEO in on it. This strategy makes it look like your CEO has taken an interest in your prospect, and is sure to flatter them!
"Hi [Recipient],
I'm one of the sales reps at [X Company]. My boss, CEO [name], saw your talk at [x event] and thought you'd be a good fit for our new product. Can we schedule a call once you're back at the office? Thanks!
8) Use social proof
Social proof refers to a marketing technique that relies on positive press, user feedback, or testimonial from an expert or influencer to make an impression. For example:
"Hi [Recipient],
We're hosting an event with [x influencer] where experts in our industry can get to know each other better. We've already received RSVPs from 30+ VIPs, and we wanted to make sure you were on the list.
Let us know by [x date] if you're interested in attending!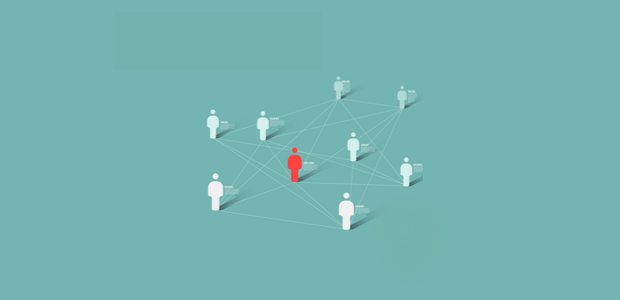 9) Suggest a cross-promotion strategy
Instead of starting off with a sales pitch, use a more subtle strategy to make inroads at your prospect's company by offering your support as a promotional partner.
"Hi [Recipient]:
Our social media followers are always asking us for additional resources on [x subject]. Do you have any material you'd like to get out there? We're happy to direct our followers to your site so they can benefit from these resources!
10) Make a social connection
Reference a shared interest or social circle in order to make a personal connection. If your prospect has recently transferred to your city, or their company has opened up a new location near you, take the opportunity to welcome them to town:
"Hi [Recipient]:
Our friend [name] told me that you're overseeing a new customer service office in [x city]. I wanted to welcome you to town and let you know that my company will be hosting a networking night at our coworking space.
I thought it would be a good chance for you and your colleagues to meet some of the locals. Let me know if you'd like to attend!
11) Reach out to employees first
While the general advice is to go right to the decision-maker at a company, sometimes it's everyday employees who know their needs best. Try reaching out to the customer support or IT department to uncover pain points and make inroads at the company.
"Hi [Recipient]:
I see your company is still using [outdated platform] to manage your support tickets. I've worked in support too, so I know what a pain that must be!
Would your team lead be interested in learning about a new product that would make all of your lives easier?
12) Survey their customers
Use market research as leverage to make a case. Whether you talk to their customers directly, or just glean information from Yelp reviews, you can get a sense of what steps they can take to improve their business -- and how you can help.
"Hi [Recipient]:
We've recently viewed your Yelp page, and noticed that many of your customers had the same complaint about your product. We think we know how we can help. Are you interested in hearing more?
13) Ask for their opinion
Everyone has an opinion on their industry, and the chance to share a quote can be hard to resist. By asking your prospect to contribute to a blog post or newsletter, you'll start a conversation -- while also gaining insight into their company and worldview.
"Hi [Recipient]:
We're featuring words of wisdom from several major CEOs in our next newsletter and would be honored if you would contribute. All we need from you is 200 words on how you use social media to build rapport with your customers. Are you in?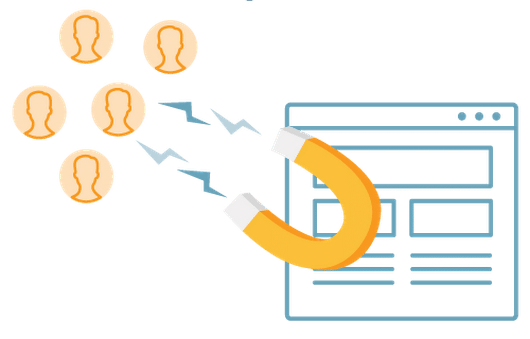 14) Respond to inbound leads
While most of these sales email templates are for outbound prospecting, inbound leads should get some attention too. This template can be used to follow up with a lead who attended a webinar, downloaded a video, or engaged with content on your website.
"Hi [Recipient]:
Thanks for taking our free course on [x topic]. We don't usually make this offer, but since you finished the course so quickly, we thought you might be ready to implement what you've learned. Care for a free 15-minute consultation?
15) Send a break-up email
This technique is used after you've already made contact, but the prospect has stopped replying and seems to have dropped off the face of the earth. Send them one last email to let them know that you're giving up, but are still open to hearing from them.
"Hi [Recipient]:
I haven't heard from you since our last phone call, which makes me think you've found another solution to your problem. If that's the case, no worries. If that's not the case, I'm happy to schedule a follow-up to revisit what we've discussed. Let me know which it is so I know whether or not to remove you from my list.
16) Request a testimonial
Not all sales email templates come before a sale -- some of them come after. Follow up with your loyal customers to request a testimonial or referral, and offer an incentive or a discount on future purchases to encourage more sales.
"Hi [Recipient]:
My records show that you recently updated from our Silver plan to our Gold plan, which makes me think you must be enjoying our service. Would you mind leaving us a review to help us get the word out?
17) Use the BAB formula
Like the AIDA approach, the BAB formula is a classic sales strategy that uses a before and after framework to intrigue your prospects. First, demonstrate how things are now, how they could be, and how your product is the "bridge" to get them there.
"Hi [Recipient]:
While browsing your company's website, I noticed that you don't have an app so that customers can log in to your website on mobile devices.
It's easier than you might think to convert your existing platform to mobile. In fact, that's what we do at [X Company]. I can put together a quote for you today.
PAS stands for Problem, Agitation, and Solution, and is the "negative" counterpart to the BAB formula. While BAB offers a bridge to a better future, PAS demonstrates how the problem won't be solved unless your prospect implements the right solution.
"Hi [Recipient]:
I noticed that your company doesn't have an account on any of the major social media platforms. While that may not have been an issue 10 years ago, it's more important than ever today.
As social media-savvy brands take off, you'll run the risk of getting left behind as your competitors grow. We can get you back on track with [x service].
19) Mention your competitor
If you know that your prospect currently uses a competitor's product, don't be shy about bringing it up. You may be able to convince them that your product is better.
"Hi [Recipient]:
Let me get to the point: you've been using [x product] for years, but our research shows that switching to our own product could improve your bottom line.
I thought I'd ask: is [x product] really meeting your needs? Or are you worried it would be too difficult to transition to a new platform?
I'd love to show you how easy it would be to make the switch.
20) Take advantage of a change in the industry
Sometimes changes that catch your customers off-guard are the perfect opportunity to make your presence known in the industry. Pre-empt their concerns by showing them how you can help them navigate this unfamiliar territory.
"Hi [Recipient]:
A lot of companies have been reaching out to us with their concerns about the new rules and pricing structure on [x platform]. Fortunately, that isn't an issue with our software due to our unique licensing agreement….
Get a CRM that can make your sales emails even more efficient.
As you can see, no sales email template is "one-size-fits-all," so it's important to have a variety of options to choose from in your toolbox. When you use a CRM like OnCourse, you'll never have to worry about sending the wrong message to your prospects.
OnCourse lets you save email templates and add personalized details before you send them, such as the name and company of each of your leads. Whether you send emails individually or in bulk, OnCourse lets you track replies and schedule follow-ups. Plus, you can set up drip campaigns and surveys from directly within the platform.
Reach out to the team at OnCourse to request a free demo today!