Strong CRM Project Management can lead to greater sales and stronger customer relationships. As a business strategy, Customer Relationship Management is how businesses manage their relationships with their customers. Today's buyer is more informed than ever. They have a world of information at their fingertips and are constantly exposed to ads and marketing tactics wherever they go. Because of this, the balance of power has shifted towards the customer. As such, it's crucial to keep track of leads and customers and nurture them at every stage of their buyer journey.
But managing customer relationships manually is not only time-consuming, but it also becomes evermore impossible as your business grows. So it may be time to say goodbye to energy-consuming spreadsheets. Here's everything you need to know about CRM and Project Management tools.
Basics of CRM Project Management
Ultimately, the goal of CRM Project Management is to improve customer service relationships to drive sales growth and promote customer retention. It's about understanding your customers, what they need and what they're looking for, and accessing the right information when you need it.
Strong customer relationships establish brand loyalty leading to repeat business and increased referrals. In the B2B world, sales can be hard to come by without a defined customer relationship management strategy. Most deals are closed by sales reps making painstaking efforts to convert sales leads into paying customers.
The CRM sales pipeline is simple:
Prospecting – Now, this is the preliminary research stage. It involves filtering out prospects that don't fit your marketing personas. Marketing to customers who fit your buyer persona is often the key to higher conversion rates.
Acquisition – Securing leads involves vetting probable buyers and getting ready to make contact. As such, it's crucial to have as much detailed information as possible to create the right impression right from the start.
Conversion – This is where you nurture leads and build enough trust in your brand to convert them into customers. It involves convincing your customer that your services are worth the investment without coming on too strong.
After making a sale, the challenge is to provide stellar customer support and ensure your customers feel valued. This way, they become repeat customers and drive referrals. So how do you manage the project after they become a customer? Keep reading, we'll get there.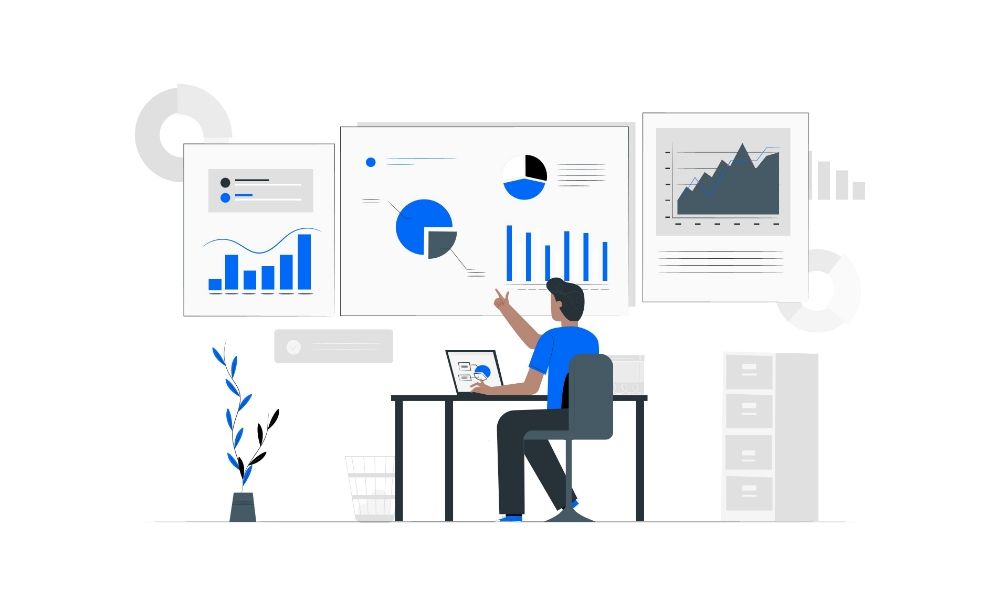 What Makes a Good CRM Project Management Solution?
CRM project management systems were designed to address the issue of customer data. Every time sales personnel answers a customer query online, follows a promising lead, or talk to a prospect on the phone; they learn something new and potentially invaluable about a certain demographic of customers. CRM project management tools provide a means to track, analyze, and use this data.
CRM tools help ensure accuracy and efficiency, allowing the sales process to be informed by useful, actionable insights rather than data. With a CRM project management system in place, every past interaction, every meeting held and presentation delivered, and every preference of a customer is instantly available. It's a tool that makes it easy to learn about your customers, manage follow-ups and create a buyer journey designed to entice at every stage.
But there are plenty of CRM project management solutions in the industry, and it can be hard to determine which tool fits your business best. What's more, there is a distinctive difference between tools designed specifically for project management and those designed for customer relationship management.
Using a Project Management Tool/Software for Customer Relationship Management
Project management software combines project planning, budget management, and advanced collaboration tools to help you deliver projects successfully. With project management software, you can effectively plan and schedule team tasks, eliminate unnecessary costs, and track milestones.
When applied to CRM, project management software can be quite useful. It can help with the following:
Portfolio management to determine and help retain your most valuable customers or clients
Visual project management, centralizing communication, and ensuring your team can better understand tasks, timelines, and KPIs.
Improve project and team productivity
Outside of a CRM, the advantage of using project management software is that you can easily move activities through different stages. It allows teams to understand their roles as well as project progress. You can create Gantt charts to manage project schedules and ensure milestones are reached on time. Combining CRM and project management usually will mean the really in depth project management features are not included, if those are required you may need two systems.
That said, project management tools are not necessarily equipped to handle customer support, marketing automation, or customer data collection. For instance, you cannot view or track the full history of customer communications such as emails, texts, and calls with a project management software. These features are in-built in CRM tools so you can better manage customer needs and expectations throughout their buyer journey. Because of this, project management software may not offer the full range of features you need to actively nurture customer relationships. But an all-in-one solution that combines both project management and customer relationship management features could just fill in the gaps.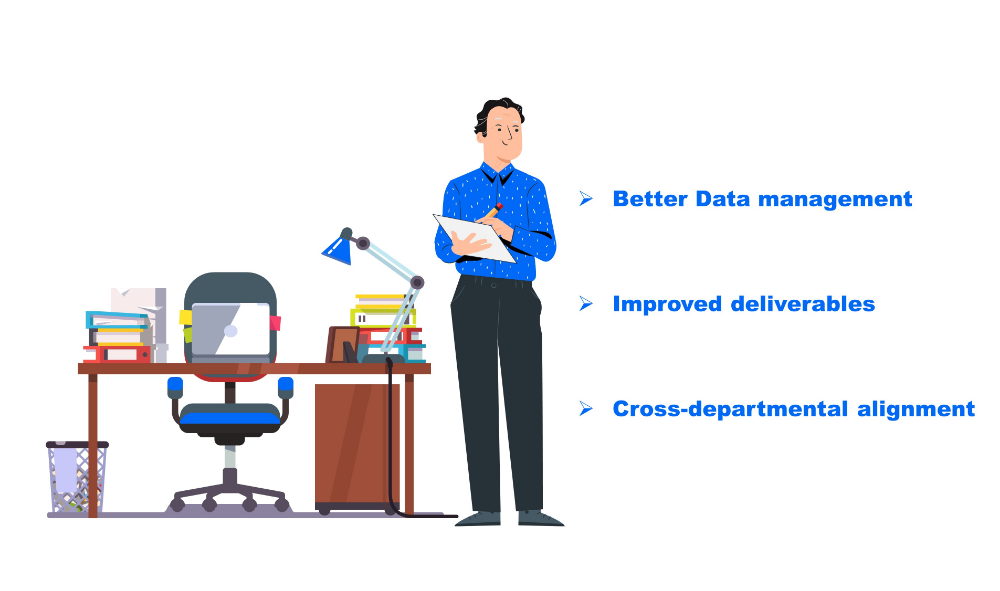 Here are three key benefits of an all-in-one solution.
Better data management
The goal of data collection and management, in this case, is to improve customer satisfaction. As such, your company can better understand the success of marketing campaigns and cater better to your customers' needs and wants.
Improved deliverables
CRM systems allow you to organize various aspects of your business, from marketing campaigns to project management. They automate workflows, allowing your sales and marketing teams to focus on more strategic activities, such as testing different marketing approaches to create sales strategies and marketing campaigns that resonate. In-built project management features ensure that your team is on the same page, in turn creating more efficient customer care processes.
Cross-departmental alignment
It's not unusual to find the sales and marketing teams unaligned in their goals. With an all-in-one tool, you can bring your project management, customer service, sales, and marketing team together. Doing so can help you better align objectives across departments and create a shared understanding of customer and marketing program needs.
Looking for expert help getting started with a CRM? Contact us today.